The internet is one of the widely used avenues by cybercriminals to perpetrate their corrupt activities. A computer connected to the internet is at a higher risk of malware attacks than others. There are various online malware scan tools to ensure your system security while navigating the sites. Other than helping you scan for viruses and malware, these tools help track hardware and software components. Also, some provide internet troubleshooting issues as an added feature.
Online tools can be used alongside other security programs installed on your computer. For some, you can run them entirely online while others allow for downloading. If you choose online use only, scanning will be done entirely through a browser.
However, people should exercise caution. Not all online malware scan programs are what they appear to be. Some are malware and phishing programs tricking gullible people using a false identity. If you click them, the malware attacks your system and causes damages. You should first perform background checks on any online software you intend to use.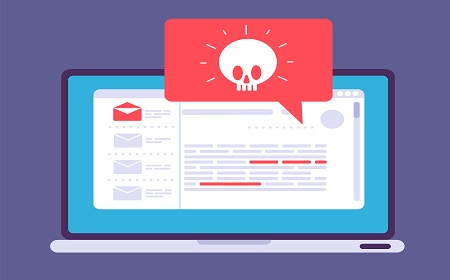 You can use various techniques to test the legitimacy of online software. For example, you can read on the product's user reviews. A genuine product will have many positive reviews. It's advisable to keep off products with negative reviews or none at all. Another way is to test the program link before using it. This way, you'll know the exact destination.
How to run a free online malware scan
The process of performing an online malware scan is easy. You first have to carry out your background research. You may want to use a tool to scan your Pc or your website domain in this case with a website malware scanner.
Depending on what you want to scan, proceed to your preferred program online portal or website. Some tools will require you to download and install them into your system.
Before allowing any software to download, make sure that the link is secure. Download and install, then follow the instructions.
If the tool is entirely online, run the scan directly from an internet browser.
Running Comodo free online scanner
The first step is downloading the tool. Install it into your system following the step by step instructions.
Run the scanner to detect any malware within your system and eliminate them within seconds.
Once the scanning is complete, you can view the scan results.
5 Best Online Malware Scanners [Updated 2021]
Comodo Free online Scanner – This is one of the best entirely online-based malware scanners. The tool is handy in malware detection and elimination.

VirusTotal – The tool allows you to test suspicious websites. It has an online portal through which users can access high antimalware services. VirusTotal grants 100% malware and phishing detection by incorporating various antimalware engines.

SafetyDetectives Known Vulnerabilities Scanner – This tool relies on the Common Vulnerabilities and Exposure database. It checks system security status by comparing its files and the current CVE patches.

BitDefender free Mac Scanner – It is a free Mac Os security program. It checks and removes all kinds of malware, including clearing the system's junk files. The program is very light and easy to use.

ScanMyServer – This is a free online Website Malware scanner. The tool checks your website for vulnerabilities and any hacking attempts on the site. The free version gives weekly reports accompanied by recommended security fixes. For premium users, they can scan several websites and generate daily reports.
Features of best online malware scanners
User friendly – A good online malware scanner should be easy to use. Even people with minimum computer skills should be able to run the tool with nil or minimum assistance. You'll find that not all these tools are tech-savvy, therefore even the least experienced should be able to use them. A user-friendly scanner doesn't have many unnecessary pop-ups and notifications.
Cost-effective – Good malware scanners have reasonable price tags. People who seek additional features go for premium subscriptions. These services should be affordable. To cater to this need, most companies split the subscription into monthly, quarterly and annual.
Usefulness – A malware scanner should be able to detect, remove malware or both. Several worthless online malware scanners perform none of these. It is upon you to examine the usefulness of a program before you choose it.
Efficiency – malware scanners shouldn't be extra burdens to the CPU. In simple terms, an excellent cybersecurity tool should be lightweight. Adding a heavy program to your machine sometimes may be an additional burden on your computer.
Advantages of online scanning
The main advantage of online scanning is that it is free of charge.
All online scanning tools use the latest threat strains definitions. Therefore, when scanning your device or site, you're sure of updated assessment.
There is a large pool of online tools providers to choose from. You can choose to utilize all of their tools to strengthen your system protection.
Even if your system is attacked and all installed antimalware deactivated, you can rely on online tools. They will help you to reclaim your system with ease.
When scanning your computers for malware online, you can choose what to do with the results you get. For example, you can update your system for free with the updates options available to you.
Conclusion
Using various freely available online cybersecurity tools can save you a great deal. For that reason, there is no need as to why you should not try one or many of these tools. Using more than one of them increases your system strength. It is counterintuitive to access the internet without an updated scanning tool. Even if you don't have an installed program, Webinspector free online scanning tool can protect you.
Even if you trust your antimalware, it is good to try online security tools. You never know when a more potent threat not protected against may hit you.