You may think that your website is too simple or has nothing worth for it to be hacked, but the fact is that websites are compromised all the time. Most of the website security breaches do not aim at stealing your data or messing with your website layout, but instead, these breaches are attempts for using your server as an email relay for spam, or to set up a temporary web server, normally to serve illegal files. Website security is thus considered to be a vital component to protect and secure websites and servers. Scanning of websites takes place for all types of vulnerabilities and malware via website security software. This software is capable of scanning for backdoor hacks, Trojans, redirect hacks, and many other threats
Read this article on steps to check website safety
To check website security, you can utilize the following tips that will help avoid unreliable URLs and verify the trustworthiness of any website: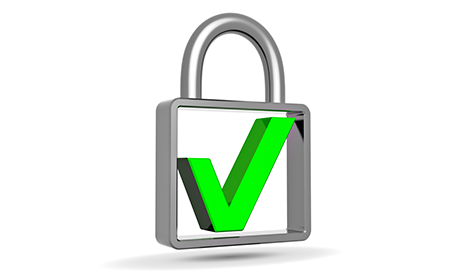 How to Check Website Safety

Double-check URLs

Before clicking a link, be aware of where it's going to take you. Ensure that the URLs are spelled correctly. Knowing that most people just glance over text on the web, hackers will often substitute visually similar characters in order to trick you into visiting their phishing sites and unintentionally giving them your credit card numbers, passwords, and other sensitive data. Never fall for this sort of a trick as you just have to take a moment to verify if a URL is safe.

Check for HTTPS

HTTP is the basic protocol for sending data between your web browser and the websites you visit. HTTPS is just the secure version of this as it is mostly used for online banking and shopping because it encrypts your communications in order to prevent criminals from stealing sensitive information like your passwords, credit card numbers etc. To verify if your site is using HTTPS, check for the padlock in your browser's navigation bar. If you see it, then you know the site you're on is using a reliable SSL digital certificate, and your connection is thus protected.

Use a website safety-check tool

Use an objective website safety checker to quickly check if a website or a specific URL is safe.

Use your browser safety tools

These tools can block irritating popups, disable dangerous Flash content, halt malicious downloads, send Do Not Track requests to websites and control which sites can access your webcam, microphone, etc.

Install a web security tool to check website safety

To check website safety, use Comodo Web Inspector, a cloud-based malware scanning service capable of detecting security threats and attack vectors on e-commerce websites. The Web Inspector uses sophisticated technologies like buffer overflow detection, dynamic page analysis, and signature-based detection. With the help of heuristic detection techniques, it can also potentially detect earlier unknown malicious code, thus protecting users from zero-day attacks.
Whenever web inspector scans your website, it ensures that no known malware or viruses have been injected. This helps in protecting your business and your customers by preventing hackers from using your site to infect visitors. Comodo web inspector will instantly notify you if a problem is discovered.
A 'high interaction honeypot' mechanism is used by the web inspector in order to prevent 'false positives' and produce a high quality of forensic analysis. It is considered to be the only website security product that has this vital feature to help you avoid any fines or penalties. Comodo web inspector is thus essential for all businesses that store, process, or transmit payment cardholder data to be PCI compliant.
Features and benefits offered by Comodo Web Inspector that will help check website safety:
Instant notification if problems are discovered
Full reports and threat mitigation advice
Includes PCI compliant network vulnerability scanning service
Site seal guarantees customers that your website is trustworthy and free of malware
Easy, web-based interface means you can be up and running five minutes after sign up
Automatic, daily malware scans of all website pages
Conducts regular checks to ensure that your website is not present on any Internet blacklists
Check Website Safety With Comodo Web Inspector
Hackers are capable of exploiting vulnerabilities in a website's code and impregnating malware and viruses in the website's code. This is followed by the spreading of the virus-infected software and malicious code onto devices of website visitors. You are prone to be attacked by cybercriminals and hackers if you have a website that sits on a server somewhere. There are a number of steps you can use to check website safety. Some of them are listed below:
Enable HTTPS
Keep backups
Monitor file integrity
Change your username
Auto-generate passwords
Scan DNS and WHOIS
Run online website safety check
Update plugins and other software
Remove unnecessary plugins
Protect against brute-force attacks
Besides these steps, it is always better if you decide to use an advanced, cloud-based malware scanning technology like Comodo Web Inspector. This technology is capable of scanning the website for possible malware and virus infection, detecting security holes and vulnerabilities, and protecting the website against persistent security threats. The Web Inspector can also monitor for website blacklisting and instantly warns the website owner prior to the website getting blacklisted.
Steps to check website safety
Comodo Web Inspector uses PCI compliance scanning for e-commerce websites that receive credit card payments, in order to keep them compliant with the payment card industry's mandatory standards. You just have to go through three steps to check the security of your website when you use Comodo Web Inspector.
Step1. Submit your site to Web Inspector
Step2. Real experts scan and fix your site within just a few minutes
Step3. Get your vulnerability report
Comodo web inspector offers the following features:
Daily Malware Scanning

Whenever the Web Inspector scans a website to confirm website security, it checks to ensure that no known malware and viruses have been injected. This prevents the distribution of virus-infected software to your website visitors and customers.

Blacklist Monitoring

Websites considered as the best become useless when they cannot be reached. For instance, if your site is added to a "blacklist" search engines will then stop crawling your site and could even block it completely. This blacklist monitoring feature is responsible for checking all vital search engines and blacklisting services such as Google. If a problem is detected, you will be instantly notified.

PCI Scanning

It is essential for all businesses that store, transmit, or process payment cardholder data to be PCI compliant. Web Inspector is considered to be the only product that checks your website security and provides a dedicated dashboard for PCI compliance and vulnerability scanning. PCI scanning is thus an extremely essential feature to help you avoid any fines or penalties.

Immediate Threat Notifications

You can save a lot of time when using the Web Inspector as it is capable of detecting any malware or vulnerabilities to your website and immediately sending you notifications via email in order to help you maintain the safety of your website.